How you illuminate a room, a building, or an entire enterprise has a major impact on every aspect of your operation: safety, productivity, efficiency, absenteeism, employee satisfaction, and total quality of your product/output, not to mention your energy costs. That's why our passion is creating the perfect solution that achieves your goals.
We start every project by asking the relevant questions that will help us understand what you need your lighting system to deliver, and will make your project a success. Because every lighting situation is different, the questions we ask are different for every job, from energy goals to light levels to delivery timeframes.
RENOVA works as a team with project managers and distributors, taking your challenge to heart to develop a lighting product that's the best value in the long term. As a flexible, nimble manufacturer, we are better suited for your customization than larger companies – we'll build fixtures to suit your site and your requirements. There are no cookie cutter solutions here.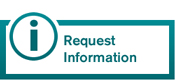 We can even optimize manufacturing to suit your needs. Because we incorporate customer's installation schedules into our assembly and shipping schedule, you get exactly what you need, when you need it. In addition, customer service is integrated throughout the design and manufacturing processes so you can always access information about your order.