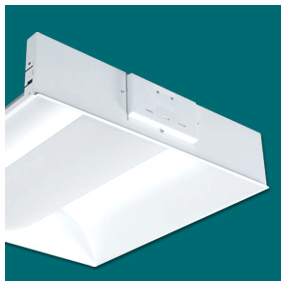 The Ergo-Form (EGF) Series has been developed for general illumination for recessed T-Bar ceiling grid applications. This series utilizes architectural design elements to balance directional and diffuse illumination to create enhanced visual comfort. It also provides instant-on operation and offers many other energy saving options.
Description
Typical applications for this type of product are interior spaces where finished T-Bar grid ceilings exist. Applications include:
Corridors, Libraries and Open / Private Office Areas
Hospitals and Government
Facilities and Military Bases
Retail Spaces and Schools
Colleges and Universities
Airport Waiting Areas
Public Indoor Spaces
---

Download Photometric Reports
---

Download Spec Sheet
---

Renova Chemical Resistance Components Sheet
---
Product Spec Sheets should be downloaded to your computer to print correctly.