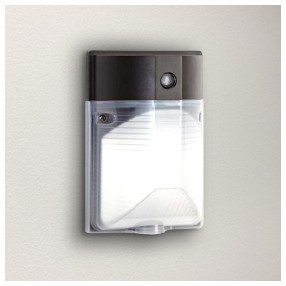 The MWM Series LED wall mount luminaire offers maximum light output and energy efficiency for general purpose, security, entryway, stairway, storage, and perimeter lighting.
Description
This versatile, weather resistant luminaire is ideal for replacing existing 120w Incandescent and 50w High Intensity Discharge (HID) lighting fixtures. Applications include: residential exteriors, storage areas, perimeter areas, walkways, entryways and low-level security areas.
---
Product Spec Sheets should be downloaded to your computer to print correctly.