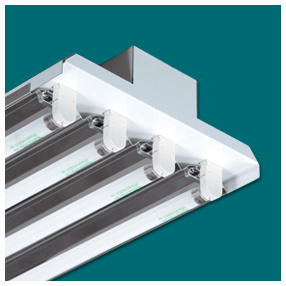 The Max-Illume (MXL) Series has been developed to provide maximum energy-efficient, lightweight, cost effective medium / high bay lighting in a clean, crisp design that is both appealing and functional.
Description
The MXL series offers versatility and flexibility in design and is cost effective in a wide range of applications.
Typical applications for this type of product are interior spaces with high mounting heights where high lumen output is required. Applications include:
Industrial Facilities
Commercial and Retail Spaces
Warehouse Facilities / Isles and Open Areas
Government Facilities
Storage Facilities
Manufacturing Facilities
---

Download Photometric Reports
---
Product Spec Sheets should be downloaded to your computer to print correctly.