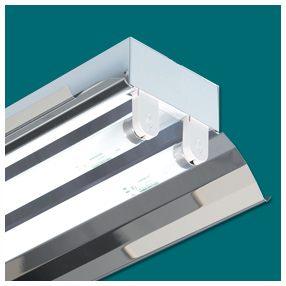 The Standard Grade Industrial (SGI) Series has been developed to provide maximum energy-efficient, cost effective general lighting in a clean, streamlined design that is both appealing and functional. The fixture's unique channel design offers rigidity and stability not found in similar products from other manufacturers. The SGI series offers versatility and flexibility in design and is cost effective in a wide range of applications.
Description
Typical applications for this type of product are interior spaces where appearance and performance are important. Applications include:
Industrial Facilities
Commercial and Retail Spaces
Warehouse Facilities / Isles and Open Areas
Government Facilities
Storage Facilities
Schools and Universities
---

Download Photometric Reports
---

Download Spec Sheet
---

Renova Chemical Resistance Components Sheet
---
Product Spec Sheets should be downloaded to your computer to print correctly.