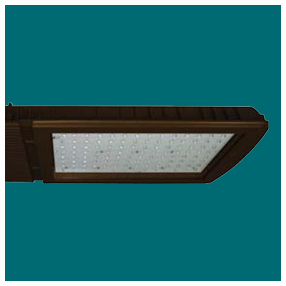 Powedercoat finish over a chromate conversion coating. Includes twist lock photocell receptacle.
Description
HOUSING:
Heavy-Duty Low Profile Die Cast Housing with Integral Heat Sinking, Driver Compartment, Mounting Arm Adaptor. Powedercoat Finish Over a Chromate Conversion Coating. Includes Twist Lock Photocell Receptacle.
LENS:
Clear Flat Glass Lens or Clear Flat Prismatic Glass Lens
MOUNTING:
Mounts on 23/8″ Diameter Mounting Arm.
LED ARRAY:
Array Lumens: 28,079 (C Optic); 31,096 (F Optic)
Delivered Lumens: 23,562 (C, Clear); 29,430 (F, Clear)
CRI: 81 (C Optic); 73 (F Optic)
CCT: 5,000K
Rated Life: 50,000 Hours
5-Year Warranty
Aluminum LED Boards
WATTAGE:
Array: 278.8w, System: 301.3w
DRIVER:
Electronic Driver, 120-277V, 50/60Hz
Dimmable Driver
Operating Temperature: -40° to 40°C
LISTINGS & RATINGS:
CSA: Listed for Wet Locations
LM-79 Report Available on Select Models.
OPTIONS:
2.5KV Surge Protection
Custom Colors Available Upon Request.
---

Download Spec Sheet
---
Product Spec Sheets should be downloaded to your computer to print correctly.