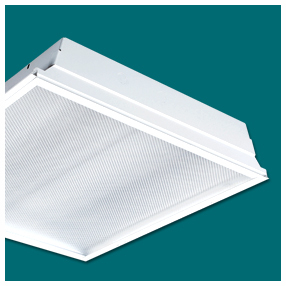 The Easy-Fit Retrofit Kit (EFK) Series has been developed to retrofit existing recessed T-Bar grid troffers. This series utilizes computer designed reflector technology for optimal fixture efficiency, reduction of energy consumption and improved quality of light. It also provides ease of installation for the installing contractor.
Description
Typical applications for this type of product are interior spaces where finished T-Bar grid ceilings exist. Applications include:
Commercial/Corporate Office Spaces
Hospitals, Government Facilities and Military Bases
Retail Spaces, Schools, Colleges and Universities
All General Illumination Indoor Applications
---

Download Photometric Reports
---

Download Spec Sheet
---

Renova Chemical Resistance Components Sheet
---
Product Spec Sheets should be downloaded to your computer to print correctly.