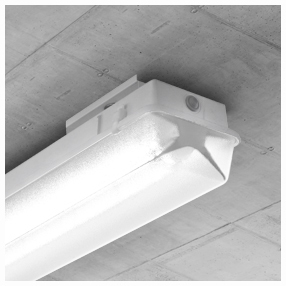 The Garage Light Series LED Luminaire family has been developed to dramatically improve energy efficiency and quality of light using Solid State Lighting (SSL) technologies.
Description
The Garage Light Series LED Luminaires provide an energy efficient, low maintenance and compact, contemporary design which has been specifically designed to replace existing fluorescent and HID light sources or for use in new construction. Comfortable, low glare, uniform lighting is attributed to this style of luminaire. Typical applications for this type of product are primarily parking garages. Applications include:
Parking Garages and Stairwells
Food Processing Facilities and Kitchens
Car Washes, Loading Docks, Canopies and Overhangs
General Lighting for All Damp/Wet Locations
---

Download Photometric report
---

Download Spec Sheet
---
Product Spec Sheets should be downloaded to your computer to print correctly.